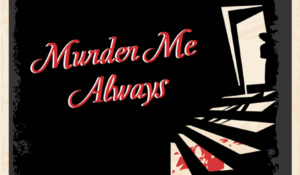 During a very bad performance of "Murder Me Always" , an actual murder takes place off stage. The Director is shot. The "fake" play comes to a screeching halt and a "real" murder mystery begins. It seems a "Murder Mystery Murderer" is on the loose and has...
read more
NEVER MISS AN UPDATE
Sign up for our monthly newsletterfor the latest Bastrop Opera House news and updates!